Okay, I have to admit it. I am blog challenged. I try to post often but I really suck at it. So, there you have it. My big confession!
Now that
that
is off of my chest... let me get down to business updating you all! A lot has been going on with me in the digi-world and I don't know if everyone is up to speed. So, here's the 411...
First of all, I resigned from Digi Scrap Shak last month and from Digi Scrap Divas this evening. It was a hard decision to make, leaving stores I really liked, but I am finding myself with more and more to do and less and less time to get it done in. Who knew that the 7.5 hours a week my daughter was at preschool gave me so much free time? I'm finding that I spend most of my days outside watching the kids or taking them places to keep them occupied, my evenings cooking and cleaning and my nights designing. I haven't slept much in the past month and I'm starting to feel like a walking zombie some days. Hopefully this change will give me more creative energy so that I can bring some fabulous new products to the stores and some freebies to the blog. :)
Now... let's see... I hope you were all around for the unveiling of the new site design at
Elemental Scraps
. We had SO much fun over there and the new site looks fabulous! If you haven't checked it out you'd better! The store is chock full of tons of new product from some fabulous designers. I tell you, there is a lot there that I want to get my grubby little hands on (and will as soon as I have more time to scrap!). I released several new things myself over the course of the celebration. Here are are just a few things, in case you missed them....
I started the weekend off with Caitrin (well, I released it a few days prior to the store closing for the remodel, but who's counting?.
Caitrin
was inspired by my daughter. She picked the colors, she told me she wanted some bling in it and she gave me her personal approval for every element. LOL! We had a great Saturday together creating this kit!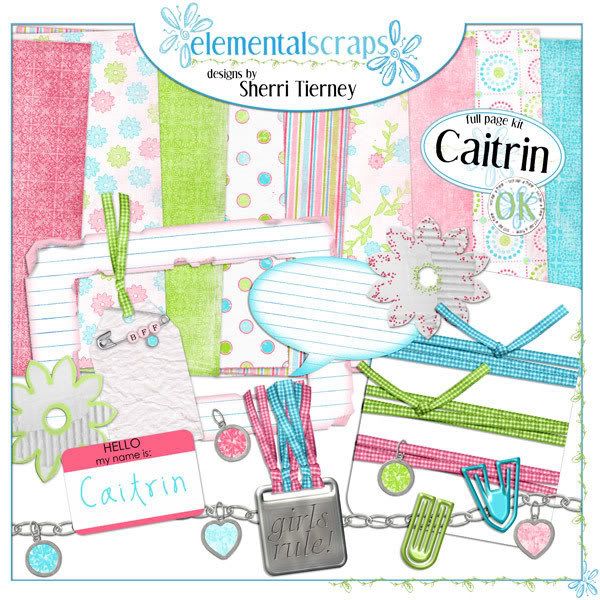 Next came
Declan
... this one inspired by my son. Its cute. Its grungy. Its all boy!
I had so much fun with this one that I couldn't stop, so I ended up with a fun
add on
!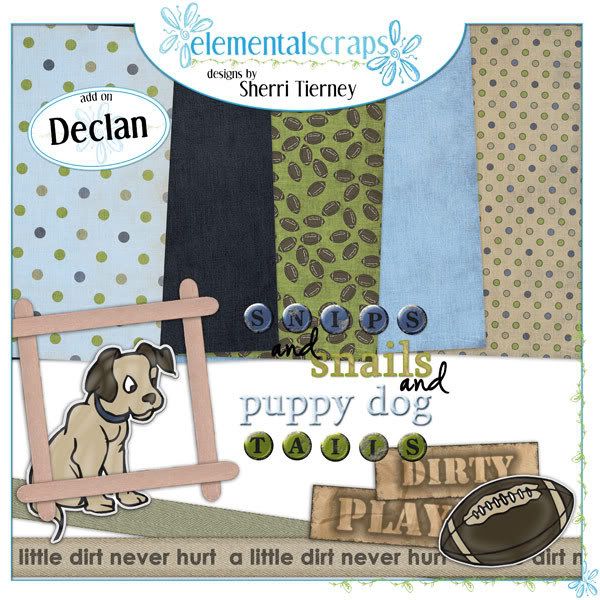 I released a few other kits including this mini kit called
Cool Waters
...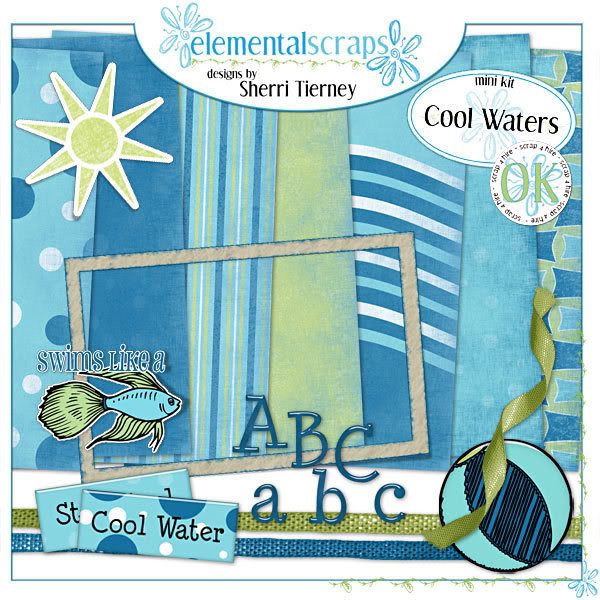 Then, I had a fabulous grab bag with 4 totally new products. Here's a peek at my grab bag reveal...
If you hurry over to Elemental Scraps today you can still get all the grab bag goodies for just $4! That's $1 an item!
And.. did you hear??
June marks my one year anniversary as a digital designer!! A year!?!? Can you believe it? It seems like it was just yesterday that I released my first product to the public and sat with baited breath to see if anyone would like what I had created. I have had a great year and I am so thrilled to be part of this community. I love my 'job'!
Anyway, to celebrate, I'm going ALL OUT in June!! I'm going to have sales, chats, challenges, freebies and even find a few guest CT members! I've been so busy with the ES makeover that I haven't had time to cement the details but I'll have them before Monday so be sure to check back. I have some fun things in store and I'll even be giving away a
Memory Purse
(or more!)
But, alas, its 5am and I haven't slept yet since my little guy woke up fussy so I need to call it a night (morning?) and get hope for some sleep before the 4 year old wakes up!
Before I go though... I want to start the ball rolling on my month of celebration with a freebie! These cardboard shapes are so fun! They can be painted or glittered or made in to element clusters, you name it! And, they would go great with my
white cardboard alphabet
.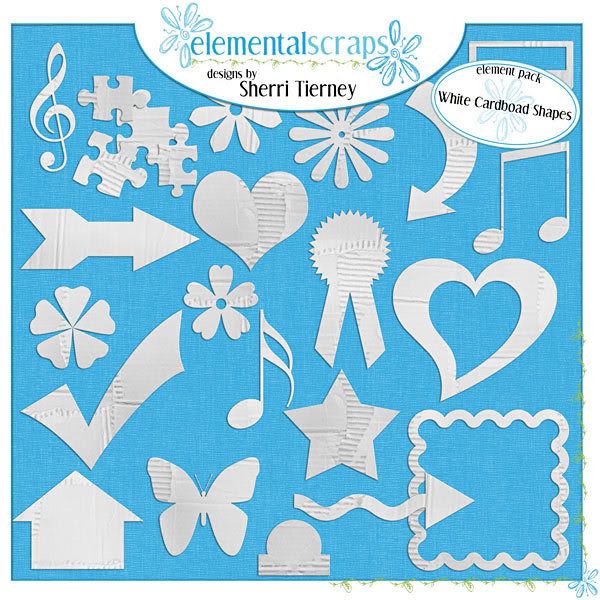 Download here (link removed) I'd love if you'd leave me a little comment ;)
And... with that, I'm off to sleep....