I was working on a template today for my anniversary chat at DST and I had so much fun with it that I decided to scrap with it before I closed my file. My daughter called the template 'crazy'. It is definitely out of my proverbial box but I like it. Here's my finished layout.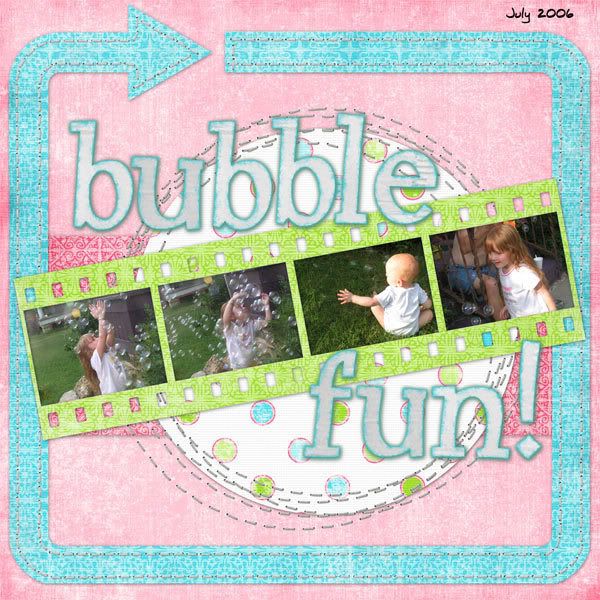 I used my Caitrin kit and my white cardboard alphabet (inked with Atomic Cupcake inked edges action). I rarely scrap with my own stuff so I'm very excited to have used the Caitrin kit twice already! Its funny because I like what I design but I am so sick of looking at it by the time its done and previewed that I just file it away and figure I'll scrap with it some day. Silly, isn't it?
Anyway.... for those who missed the chat at DST, I'll let you in on a little secret... I gave away that fun alphabet I used on the layout yesterday to everyone who came. I also gave them the template, of course, for the template challenge and a coupon to try out my products. I honestly love giving things away!
I decided to go ahead and put the template and the alphabet up in my stores so that you can pick them up if you missed out. They probably won't make it up tonight though, I'm sleepy and I should probably get to bed.
Just a reminder... only 2 more days to get in on my free grab bag with any purchase deal. I'm so excited with how many of you are taking advantage of it. It will feel like Christmas when I send out the links! Like I said, I love giving stuff away!!
Speaking of give-aways... remember how I mentioned giving away a Memory Purse or two....?? I have decided that I will give at least one away at each store (ES and OAKS). I will have the details for you soon. I have to say, I totally LOVE my Memory Purse. I get so many comments on it and I just love being able to change it out when I want and be creative with it. Of course, that reminds me that I really need to update my bag ;)
Anyway, in scrapping news.... (I really need to organize my posts better, eh? I jump around a lot!) I have been on a grab bag kick. I've bought 4 of the grab bags from The Digi Shoppe this week. I picked up Bren Boone's, Micheline Martin's, Ashley Olson's and Faith True's. Those girls really packed their bags! I can't wait to use some of those goodies to scrap!
Now... off to bed....